Some History about the Spencer Creek/ Crooks Hollow Industrial area
If an early 19th Century traveller followed Spencer Creek west of The Old Stone Gallery, he would pass through Crooks Hollow and eventually reach Christie's Conservation area and the dam.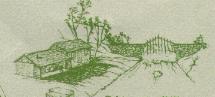 Above the dam he would find Atkinson's Mills, which was a grist mill built in 1813 by T.Simons, but later used to manufacture paper and cotton. The mill was destroyed in 1906.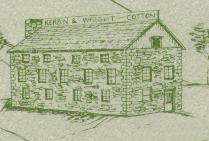 Heading back the way he came, our traveller would then pass the Crooks' homestead and see a Woollen Mill, which was leased by J.Crooks to Kerbin & Wright.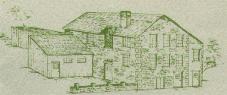 At the junction of Crooks Hollow Road and Spencer Creek would be found the Darnley Grist Mill. This was first built in 1813 by J.Crooks and later converted to a paper mill by J.Stutt. The mill operated until 1934.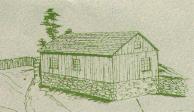 Just below Crooks Hollow bridge was located Crooks Paper Mill. Built in 1826 it produced Upper Canada's first paper. The building was destroyed by fire in 1875.



Close to where the present Crooks Hollow Reservoir is located, was one of the oldest mills in the area. Morden's Mills was a saw and grist mill originally built in 1798 by J.Morden. It operated until 1915.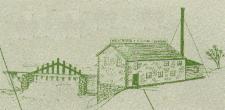 Just below the present Crooks Hollow Dam was the Wentworth Steam Bending Works factory. It was built in 1862 by F.Hore, but it burned down in 1886. Another mill was built on the ruins by J.Cockburn and operated until 1915.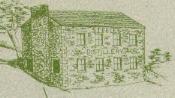 Between Kerby's Dam and where Brock Road ran over Spencer Creek was Steele's Distillery . It was originally owned by J.Green in 1801 and was later operated by J.Steele in 1868.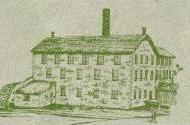 Now we reach the area where The Old Stone Gallery is located. Clark's Blanket Factory was a three storey mill built across Spencer Creek, and the foundations of the main building can still be seen today on either side of the creek. It was built in 1841 by J.Bullock who lived in an impressive house on the corner of Short Road and Fallsview Road, opposite the Gallery building. The immediate area is called "Bullock's Corner". The mill was operated by the Clark Brothers until washed out by a flash flood in 1938.
The dye house, which is the Old Stone Gallery today, was on higher ground and survived the flood.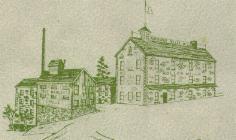 One of the largest mills in the area was Ashbourne Mills . The grist mill was first built by J.Webster in 1810, and was located close to the waterfall that bears Webster's name. The mill was later rebuilt and enlarged, but was ultimately destroyed by a fire in 1898.